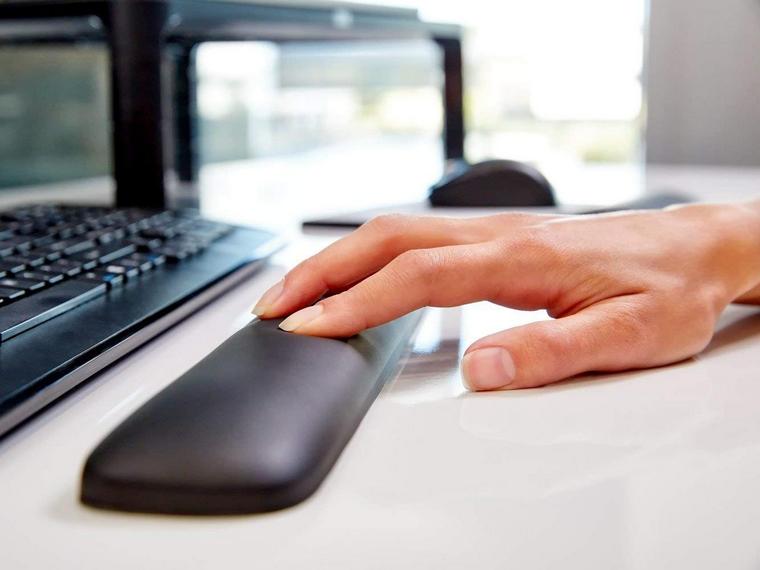 3M Gel Keyboard Wrist Rest
Like a satin pillow for your wrist, the 3M Gel Keyboard Wrist Rest is lightweight with a sleek profile and a soothing gel center that perfectly holds your wrist in place for comfortable and supportive computing.
More Details Below
Features
Easy clean leatherette cover
Gel filled for cooling comfort and support
Sleek slimline design
Antimicrobial protection
Gives a neutral wrist posture
Ergonomic wrist rest
Combine with Mouse Wrist Rest and/or a Monitor Riser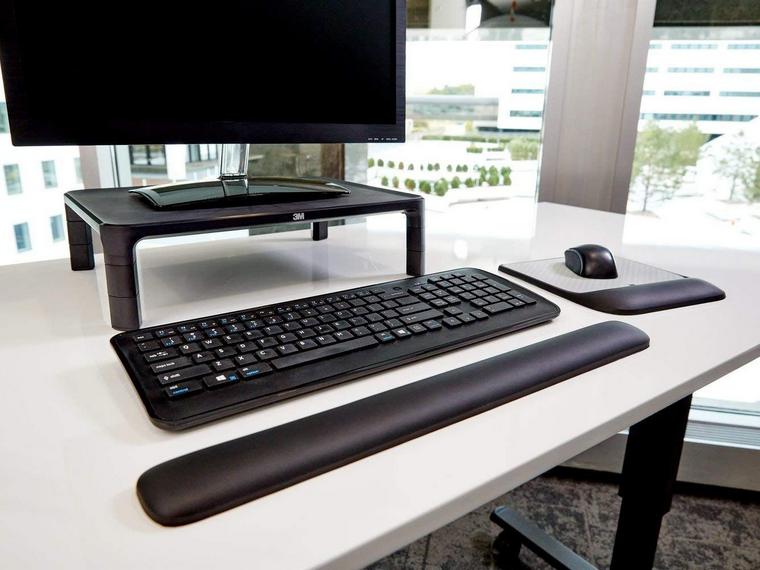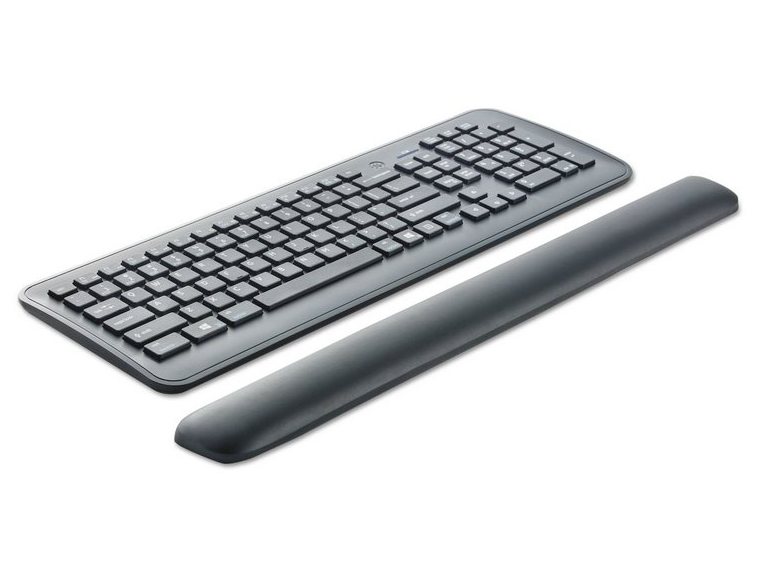 Specifications
Height: 19.05 mm
Width: 482.6 mm
Depth: 50.8 mm
Information
Featuring the 3M signature Gel technology for added comfort and support, along with its sleek and stylish profile that require minimal desk space. This Leatherette Gel filled Keyboard Wrist Rest will give your wrists the support and comfort they require to stay within the optimal neutral zone for performance. The ergonomic Keyboard wrist rest also offers antimicrobial protection that inhibits the growth of microorganisms, such as bacteria, on the product surface, that can cause stains, odors and product degradation.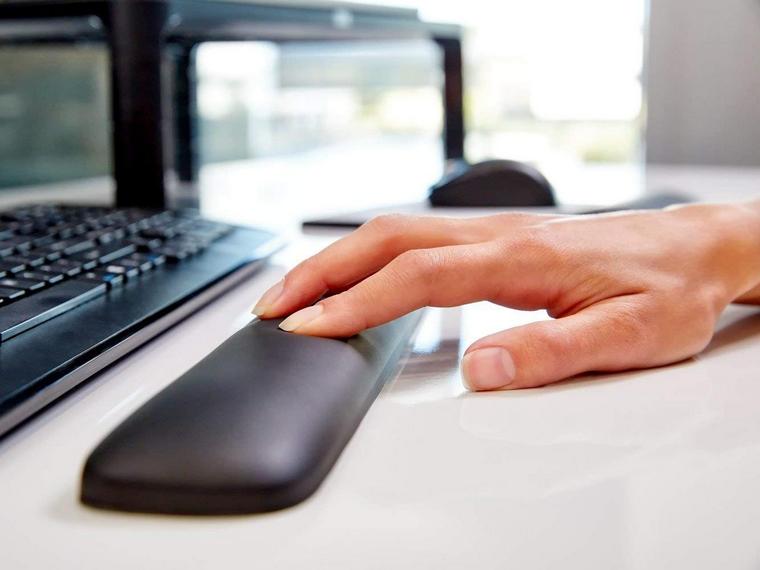 Find the product that is right for you. Select up to 4 products to compare.