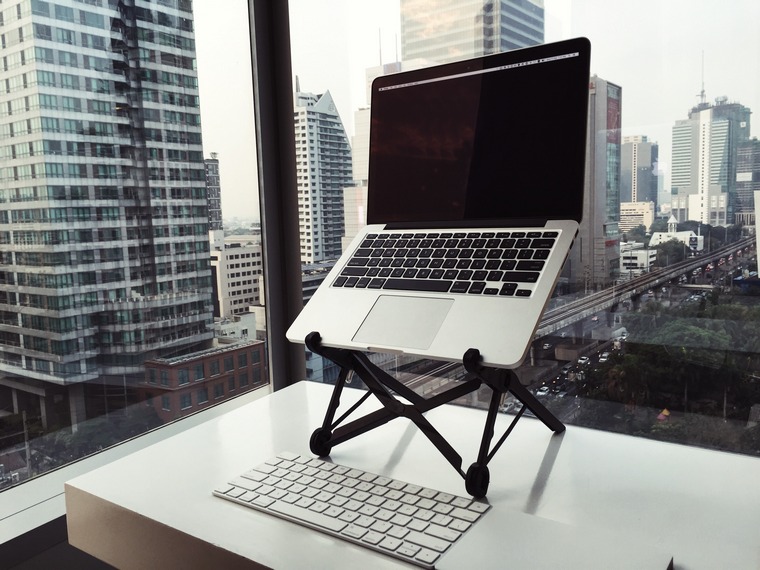 Roost Laptop Stand
Don't let its size fool you. The Roost Laptop Stand is a simple, compact and adjustable laptop stand that will transform your laptop into an ergonomic desktop workstation within seconds.
More Details Below
Features
Height adjust triggers that alter the screen between 15.2 and 28 cm.
Non Slip feet
Rubberised laptop rests
Pivoting grips that adjust and automatically hold your laptop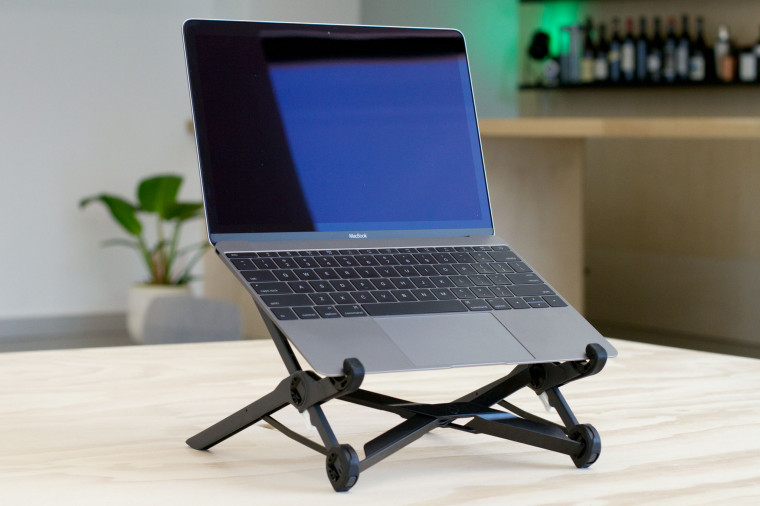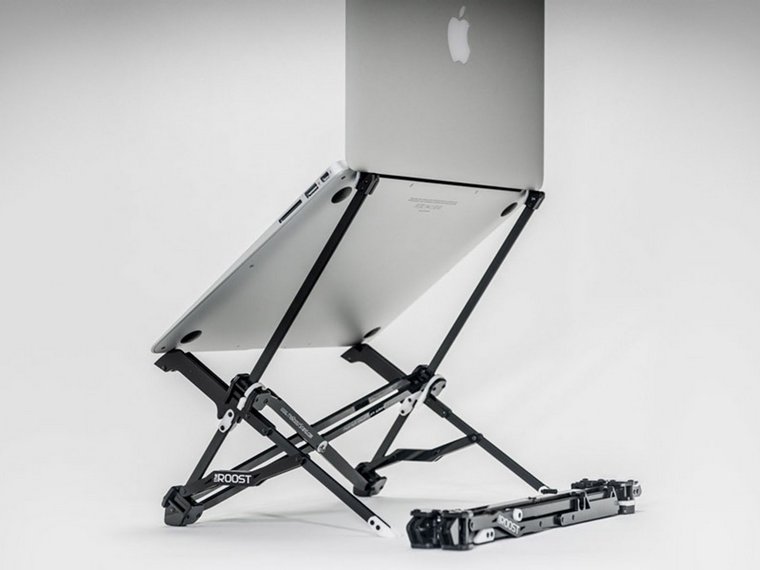 Specifications
Collapsed Dimensions: H: 3.3cm W: 3cm D: 33cm
Expanded Dimensions: H: 25.3-17.8cm W: 22.5-23.9cm D: 25.2-25.9cm
Weight: 170g
Warranty: 10 years
Information
The Roost Laptop Stand is portable and adjustable. Both lightweight and stable, this collapsible and easy to carry laptop stand ensures your laptop is secure when lifted off the desk. Featuring the unique pivoting grip mechanism which firmly latches on to your laptop keeping it safe from unexpected knocks and bumps.
Featuring 3 levels of height adjustment, the Roost Laptop Stand elevates your screen from between 15.2 to 28 cm from the desk. Used in conjunction with an external keyboard and mouse (sold separately) you can take your ergonomic office with you wherever you go.
The Roost Laptop Stand holds up to 22kgs of weight. So there is no laptop too heavy. It is compatible with any laptop with a chassis (front edge) less than 1.9cm thick.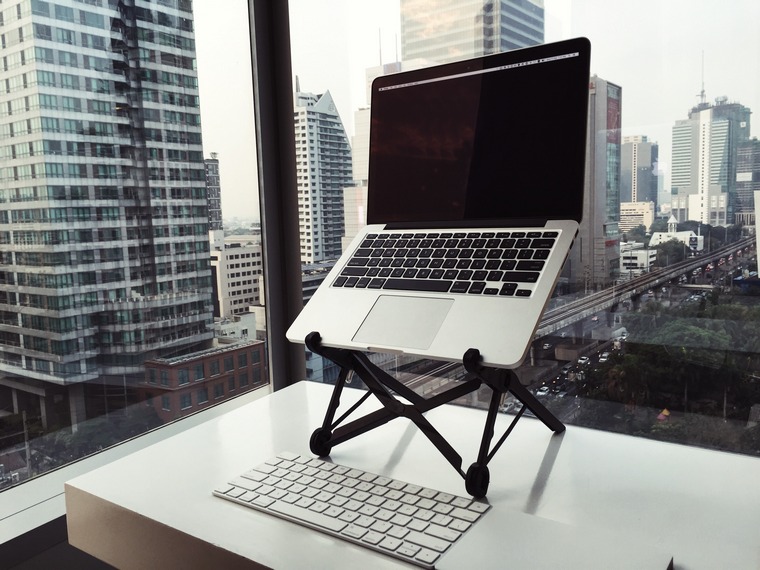 Find the product that is right for you. Select up to 4 products to compare.