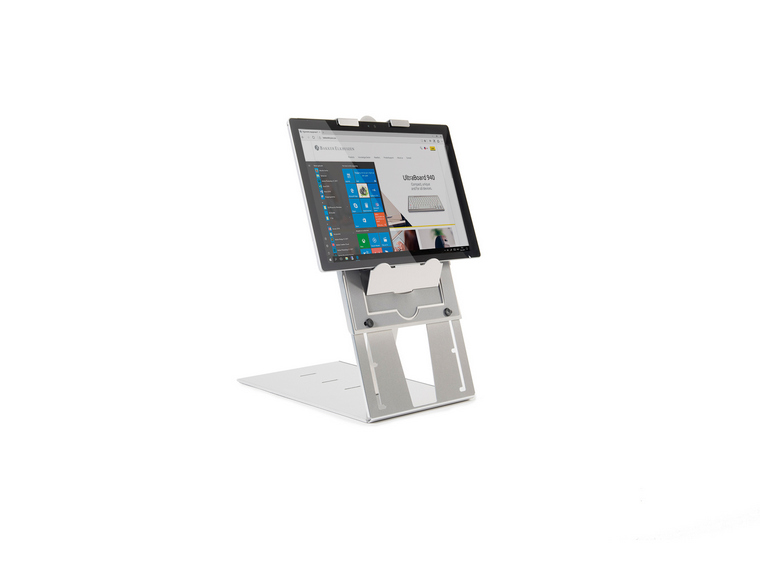 Ergo Q Hybrid
Both compact & mobile the Ergo-Q Hybrid is a multifunctional riser that is suitable for tablets, laptops as well as hybrid laptops. Featuring 4 adjustable heights allowing you to use your tablet in both landscape or portrait modes

Although it can be used with most tablets, iPads and laptops, the Ergo-Q Hybrid features a screen lock that is specifically designed for the Microsoft Surface. This stops the device from moving as you use the touchscreen.

More Details Below
Features
Hybrid design can be used with laptops and tablets - great for agile working.
Features unique screen lock system to secure your Microsoft Surface.
Raises your device to a suitable level to reduce the risk of back and neck pain.
Use with external mouse and keyboard for increased comfort.
Thin, lightweight design for greater portability.
Suitable for laptops up to 17"
Suitable for many other Tablets such as: Galaxy Tab A 10.1, Tab 3 and Tab S2 9.7", iPad 2017, iPad Pro, iPad Air 2 and the Surface Pro 3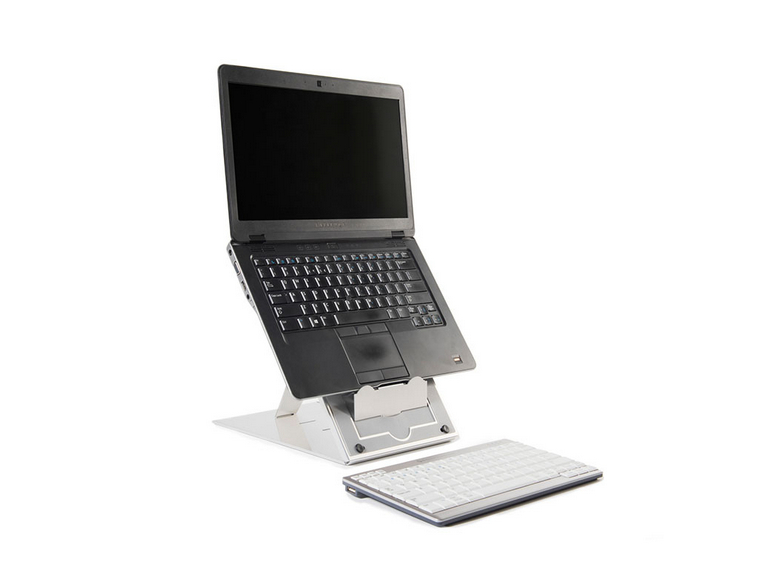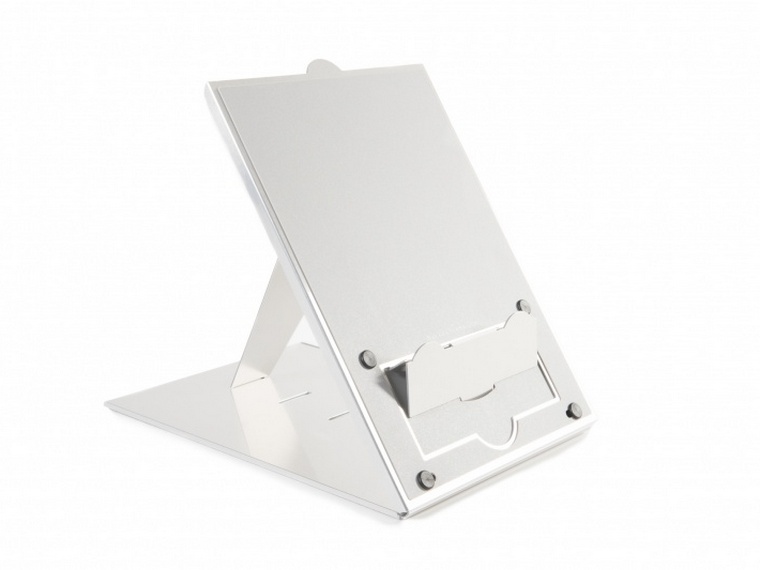 Specifications
Width: 202 mm
Height: 15 mm
Depth: 293 mm
Weight: 600 gms
Warranty: 1 year

Information
The Ergo-Q Hybrid is the ideal travel companion, ultra thin at only 15 mm and weighing only 600 gms. Just slide it into your carry on and away you go.

Recent studies in the Netherlands and Sweden (Lindblad 2003 have shown that using an Ergo-Q Hybrid with an external keyboard and mouse boosts productivity by 17%, increases comfort by 21% and reduces neck problems by 32%.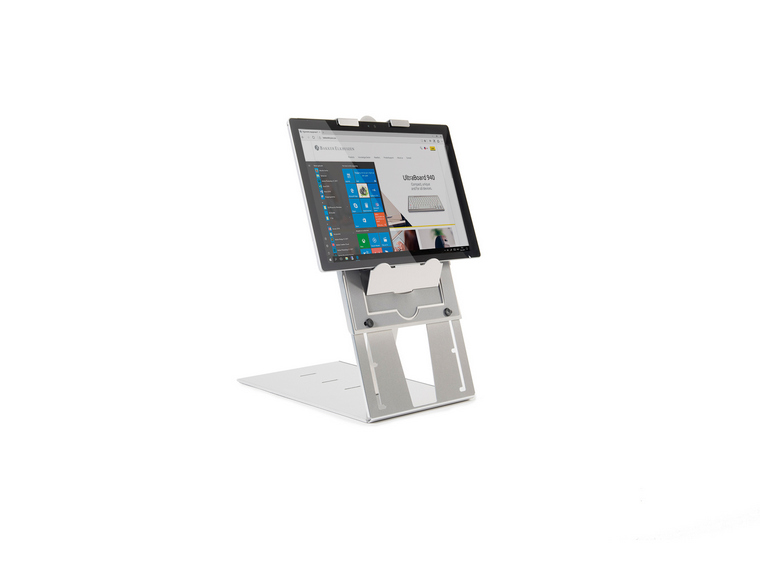 Find the product that is right for you. Select up to 4 products to compare.