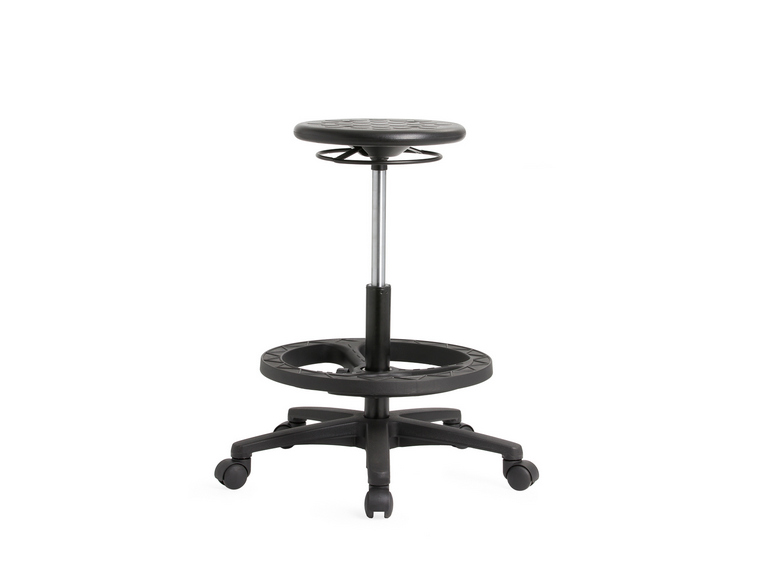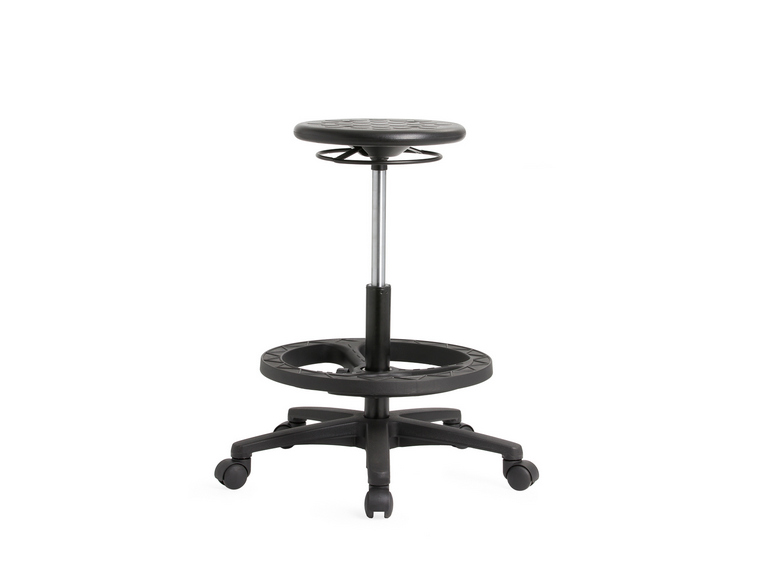 Industrial Stool
The Industrial Stool has been specifically designed for those who are in a trade profession, however it is not limited to this environment. It is suited to many different working environments ranging from auto mechanics, clean rooms, laboratories, warehouses, schools and hairdressing salons, or to any area where germs, dust and grease are prevalent.
More Details Below
Features
Non-slip polyurethane seat and back
Steel sub-frame
Italian design
Made in Australia from local and imported components

Please click here to enquire about the various customisations available on this product.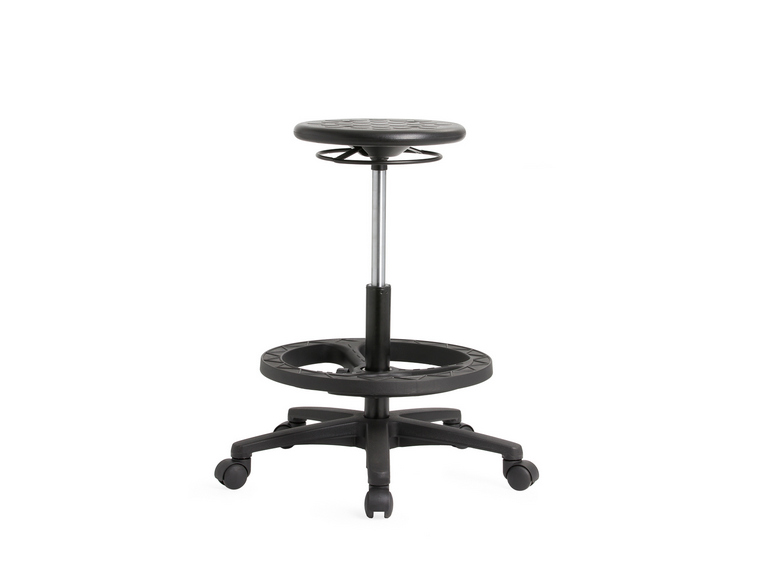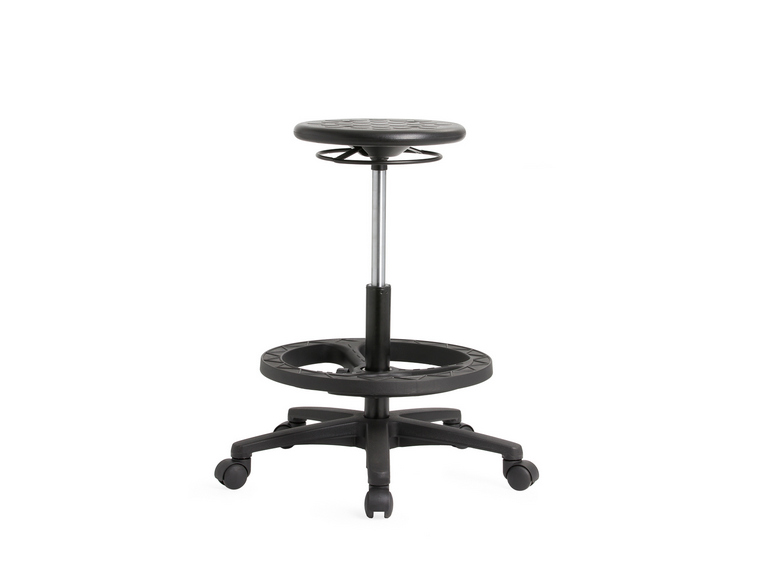 Specifications
Seat Width: 450 mm
Seat Depth: 460 mm
Seat Height Range: 580 – 850 mm
Maximum user weight: 120kgs
Warranty: 10 years

Information
Italian designed and made from a sturdy and easy to clean polyurethane, the Industrial Stool is the perfect addition to any workspace. Featuring a hard-wearing steel sub frame and 10 year warranty this industrial stool is sure to last.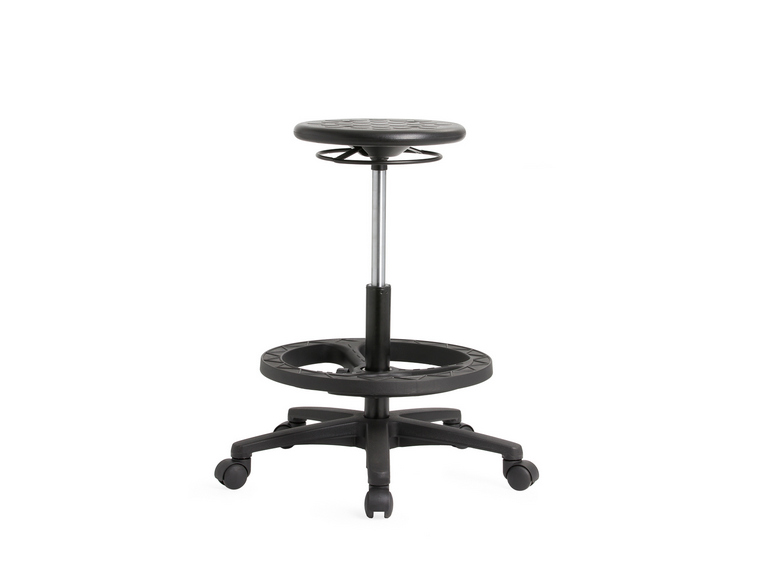 Find the product that is right for you. Select up to 4 products to compare.