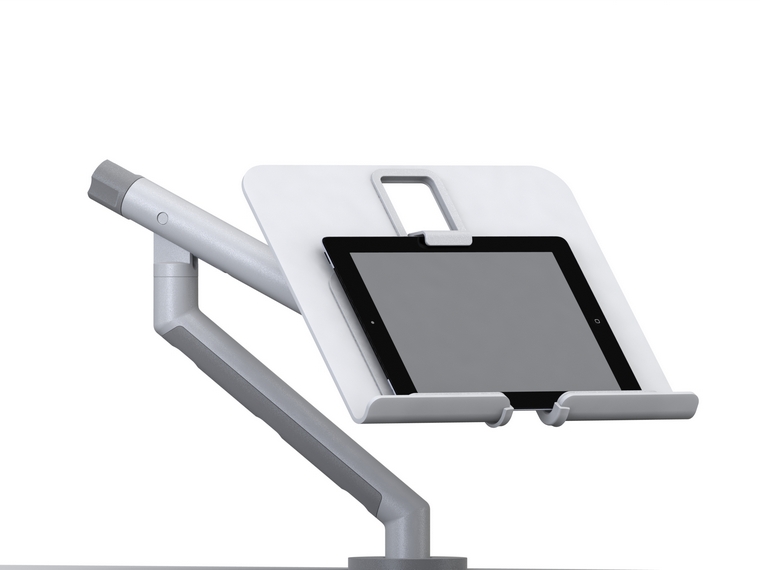 Flo Tablet Mount
The Flo Tablet Mount integrates with the Flo monitor arm or Ollin Monitor arm and raises the Tablet off the desk to suit the height of the user whilst creating additional space on the desk. Available as the Tablet Tray only or Tray with either Flo Monitor Arm or Ollin Monitor Arm.
Monitor Arm Option: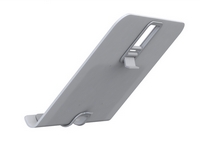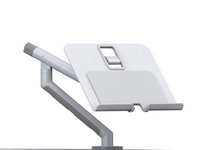 Frame Colour: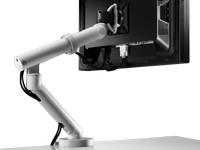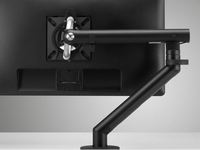 More Details Below
Features
Frees up valuable desk space
Flexible working for tablet users
Easy portrait to landscape orientation
Smooth, dynamic movement through its patented Flo Sprint Technology
Improved ergonomics for the office or home
Seamlessly integrates with the Flo Monitor Arm and Ollin Monitor Arm
Available options:

Tablet Tray with or without Flo single monitor arm & desk clamp
2 frame colours – White & Black

Please click here to enquire about the various customisations available on this product.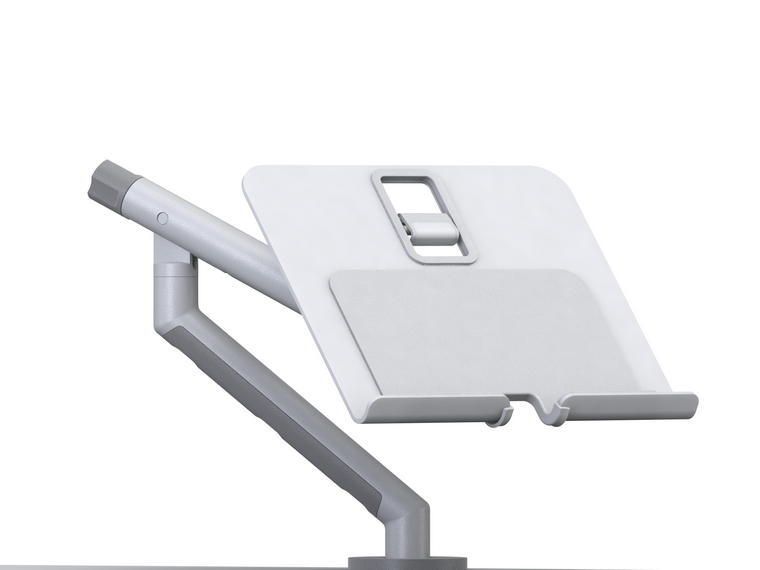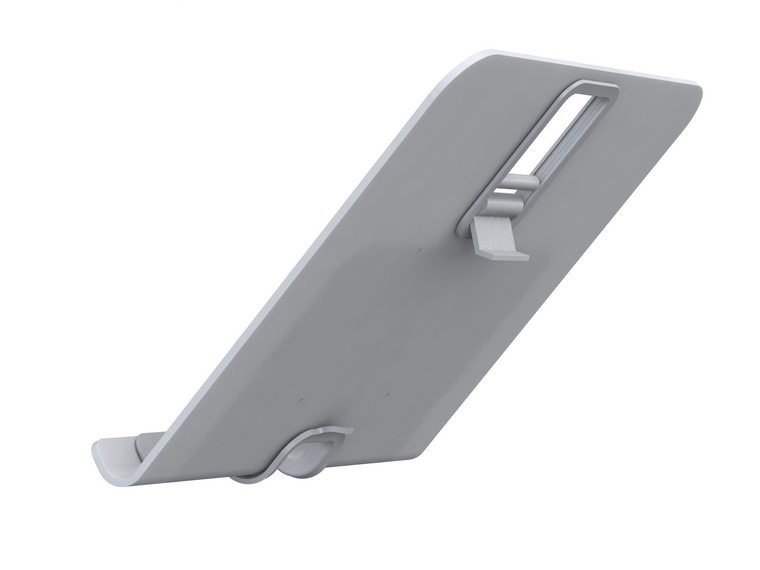 Specifications
Tablet weight range: 3-9kg
Arm reach: 458 mm for desk clamp versions, 535 mm for slatwall
Vertical adjustment: 314 mm for desk clamp versions
Monitor head: VESA 75 and 100 compliant
180° stop function/360° capability
Available in black and white
Desk Clamp or Bolt through desk versions
Information
Tablet Mount coupled with Flo Monitor Arm or Ollin Monitor Arm can work as a single screen in an ergonomic set up, or it can be combined with another screen enabling mobile/hybrid workers to use their Tablet as a secondary screen when in the office, improving both ergonomics and efficiency.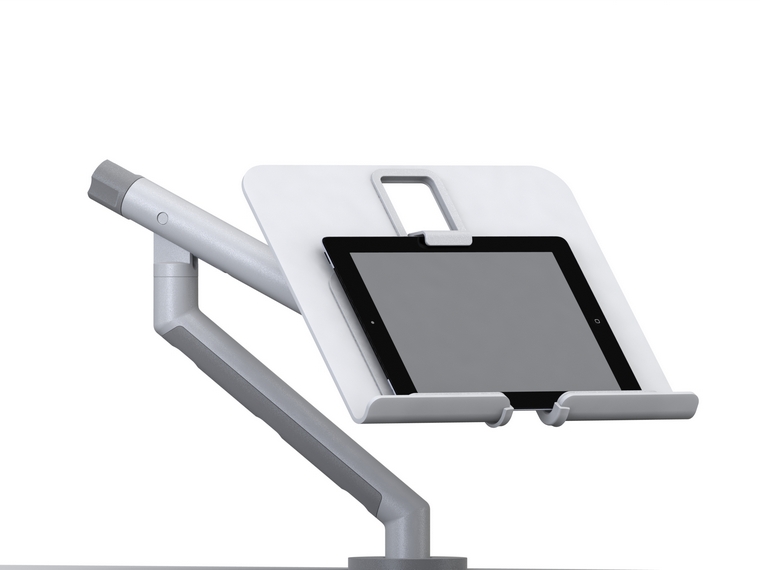 Find the product that is right for you. Select up to 4 products to compare.