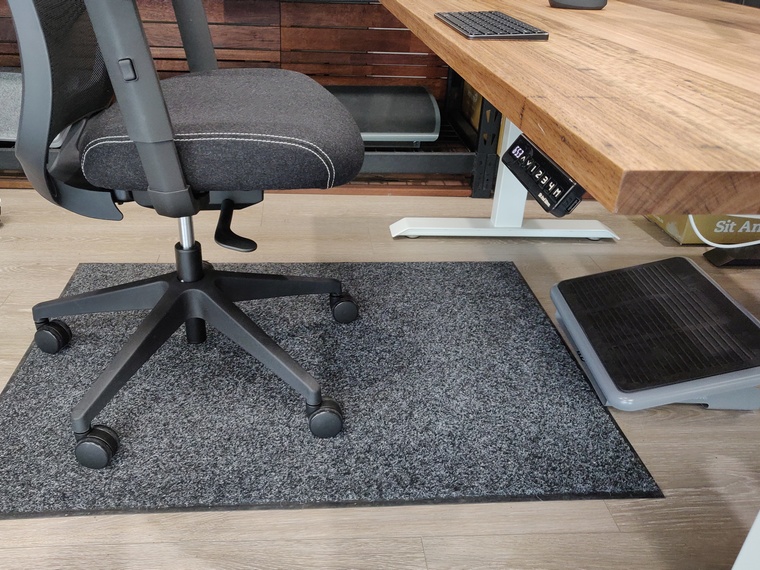 Poly Plush Chair Mat
The Anatome Poly Plush chair mat has been designed so that there is no need to move mats when alternating between sitting and standing at your height adjustable sit stand desk. The Anatome Poly Plush anti-fatigue mat works well on low pile carpet or for hard floors such as Timber, Vinyl, Tiles, Concrete. The Poly Plush Anti-Fatigue Chair Mat ensures your chair will glide effortlessly across the short tufted and durable low-profile carpeted surface.

This mat allows the user to still move their chair easily whilst seated without the castors sinking into the mat at all. The bevelled edging prevents tripping and is a durable non-slip chairmat.
More Details Below
Features
Ergonomically designed
Lightweight with low profile edges
Heavy duty polypropylene plush pile fibre
Non-Slip Vinyl back and borders
Protects timber and other hard floors
Stops cold coming through concrete and vinyl floors
Slows mobile chairs on hard floors
Allows users to maintain correct ergonomic posture
Colour: Charcoal
Custom sizes available upon request

Please click here to enquire about the various customisations available on this product.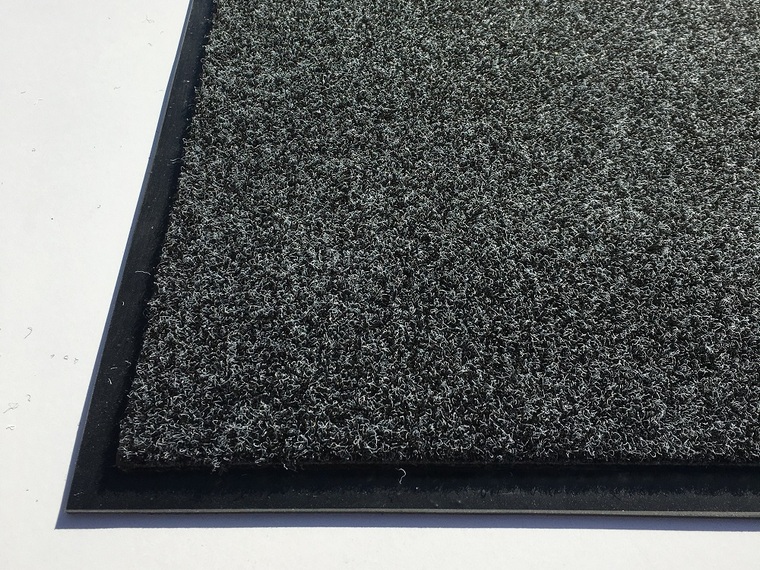 Specifications
Length: 900 mm
Width: 1200 mm
Height: 7 mm
Warranty: 2 years

Information
Featuring a PVC backing and a heard wearing polypropylene plush pile fibre the Anatome Poly Plush Anti-Fatigue Chair Mat reduces back pain, tiredness and feels lovely under foot. Ideal for any environment.

The Anatome Poly Plush Anti-Fatigue chair mat is ideal in home offices, corporate offices, warehouse or industrial, retail, healthcare and hospitality environments.

Where workers work in an environment with hard floors the Anatome Poly Plush Anti-fatigue mat is the perfect solution with its high level of durability and good traction. A high performing anti-fatigue mat for users who need to slow mobility of their office chair and/or spend alot of time standing.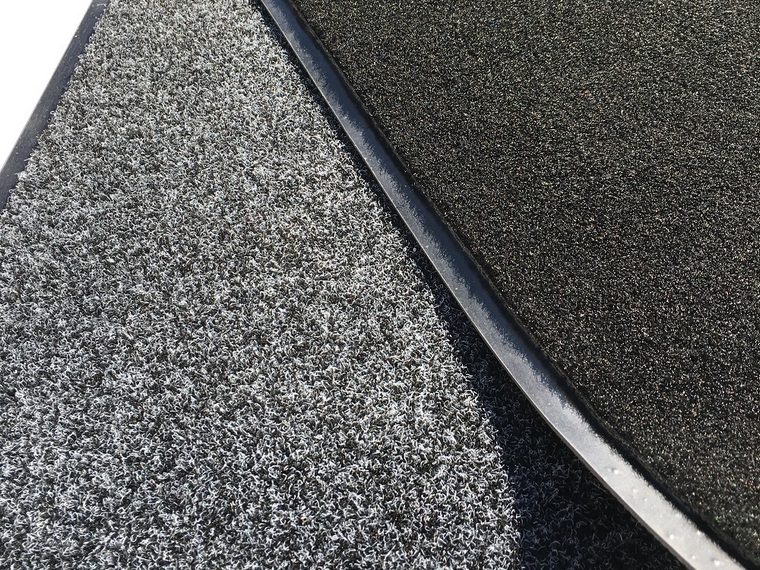 Find the product that is right for you. Select up to 4 products to compare.