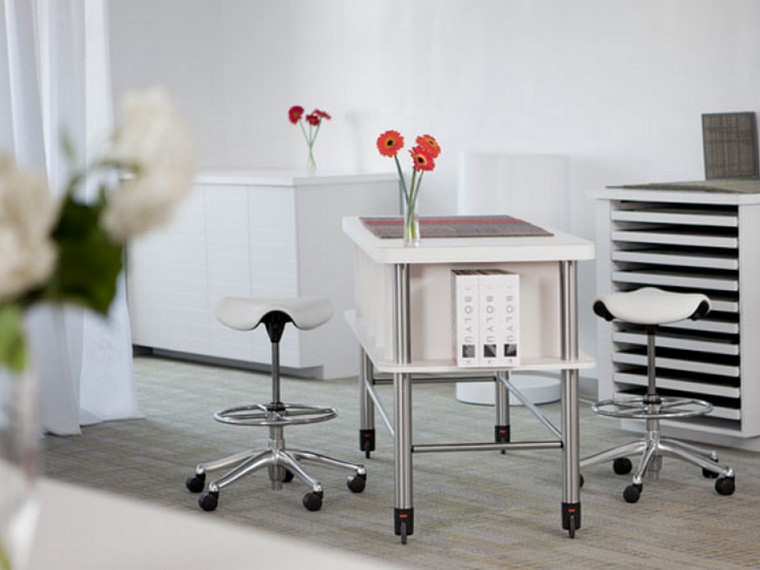 Freedom Saddle Pony
The Freedom Saddle Pony is compact, ergonomic and versatile. This stylish little stool encourages movement while remaining comfortable and promoting workspace wellbeing. Ideal for those within the Medical, Dental, Industrial, Lab and Therapy industries however equally fitting at home or in the office.
More Details Below
Features
Encourages users to sit in a "saddle" posture, which puts the spine into a healthy lordotic curve
Unique triangular cushion features controls for height adjustment at all three corners
Accommodates many sitting positions for use in countless environments and applications
Doubles as a footrest or ottoman
Made from 50% recycled material
40% Recyclable
Standard in Black water-repellent and easy-to-clean fabric
Accreditation: BIFMA / Greenguard
Available as standard in Pony Seat (405 mm), or available upon request in a larger Saddle Seat (560 mm)
Customisable in both colour & fabric – please allow 8-12 weeks for customised items.

Please click here to enquire about the various customisations available on this product.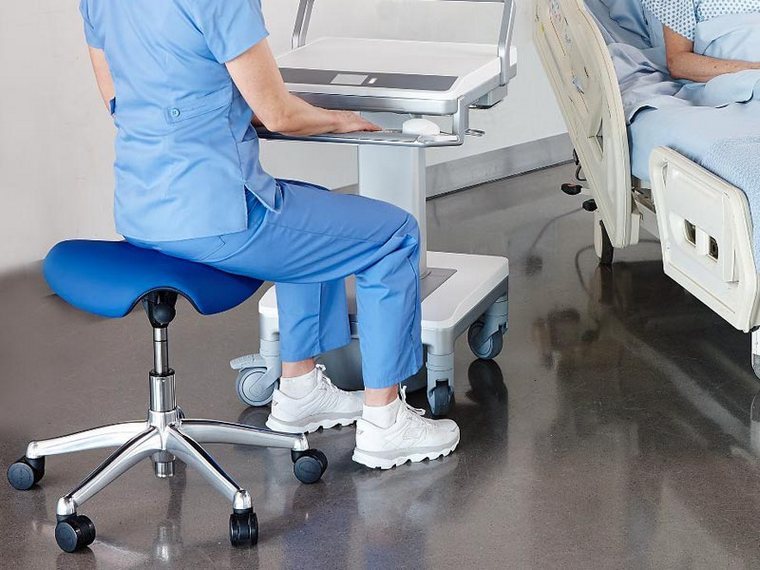 Specifications
Seat Height Range: 425-825 mm
Seat Width:

Pony: 405 mm – available as standard
Saddle: 560 mm – available upon request

Product Weight: 6.3 kgs
Foot Base Diameter: 560 mm
Weight Capacity: 136 kgs
Warranty: Textiles & Cushions – Five years of single shift use; All other components – 15 years
Information
High quality and multipurpose the Freedom Saddle Pony is height adjustable to accommodate a wide range of users and tasks. Its triangular cushion encourages users to sit in a "saddle" posture, lowering the thighs, opening the hips and allowing for increased circulation. The posture also reduces pressure points on the tail bone enabling long-term comfort. The ergonomic design of the cushion allows for multiple sitting positions and delivers ultimate comfort no matter the work environment.

Perfect for Medical, Dental, Laboratory, Hospitality and Industrial workplaces. The standard fabric on the Freedom Saddle Pony features water-repellent and easy-to-clean properties. With a strong nylon backing and a polyurethane texture, bolstering its resilience and endurance.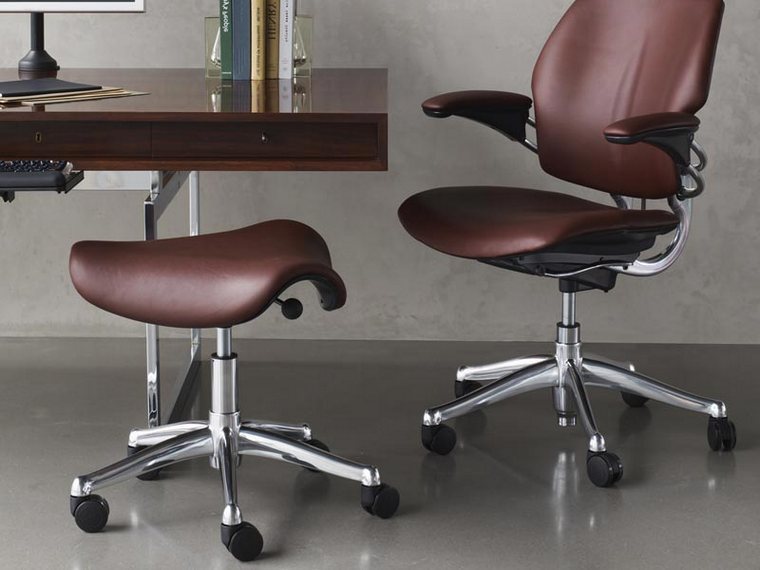 Find the product that is right for you. Select up to 4 products to compare.