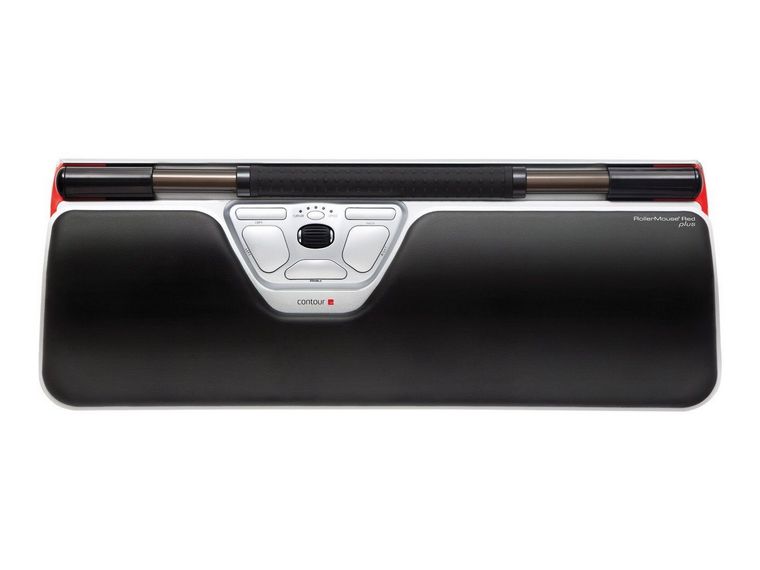 Contour RollerMouse Red
The Contour RollerMouse Red is the premier model in the family of RollerMouse products. Unlike other central pointing devices, the RollerMouse Red has a virtual click over a mechanical mouse click to remove force feedback and reduce the risk of unnecessary strain. The effortless click mechanism combined with the thicker, textured rollerbar allows you to work with maximum precision and comfort.
Connectivity: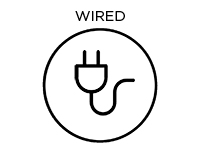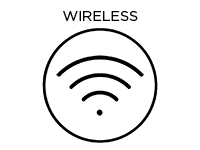 Mouse Options :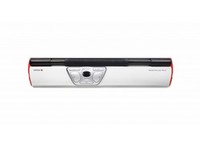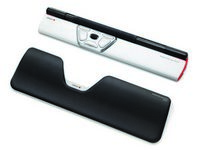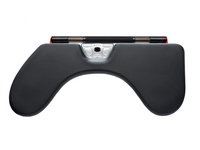 More Details Below
Features
8 Key Functions: Rollerbar for Cursor movement, Dedicated Copy button, Dedicated Paste button Left and Right click, One touch double click, Cursor Speed adjustment, Scroll wheel
Encourages Natural Forearm Position
Extra padding for additional comfort & control
Keyboard risers to customise the height & angle of keyboard
Integrated and detachable wrist rest designed to keep your hands, wrists and forearms flat
Allows for working close to body
Optical sensor detects the cursor movement, making it easier to move the cursor
Click Force Adjustment allows for the adjustment of the amount of pressure required to perform a mouse click
Click volume adjustment
Usage: Left or Right Hand
RollerMouse Red is best suited for users with small to average sized hands, while RollerMouse Red plus is best suited for users with larger hands.
Available in both Wired and Wireles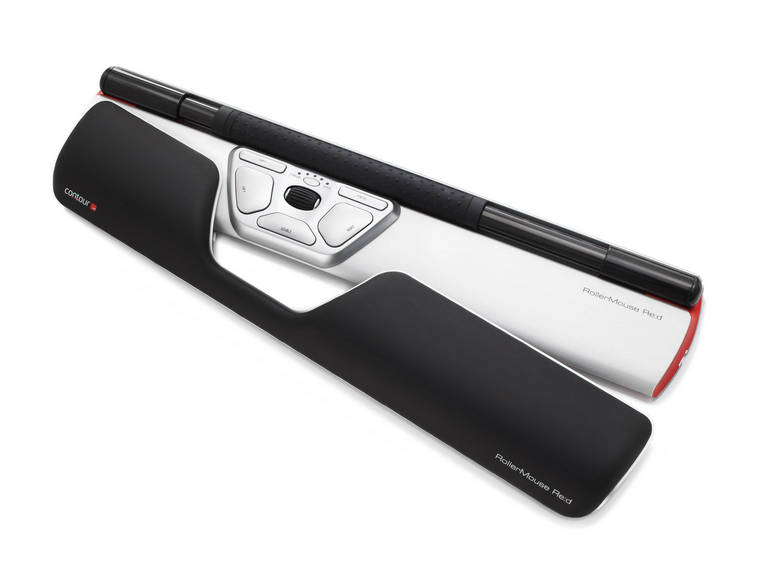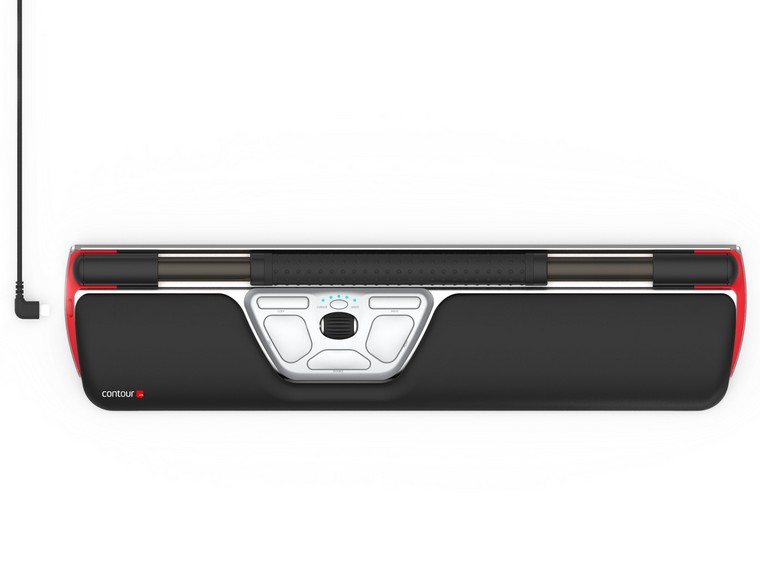 Specifications
Technical: Tacking method – twin eye laser motion sensor
Width: 410 mm
Height: 24 mm
Depth: 100 mm
Wrist rest depth: 73 mm
Compatibility: PC and Mac
Connectivity: Wired and Wireless versions available
Cursor Speed Precision (dpi): 800-2400
Operating Systems:

MS Windows: 8/7/Vista/XP/ME/98
MS Windows 2008/2003/2000/NT 4.0
Apple OSX, Apple Mac OS 8.1 or newer
Information
The Contour RollerMouse Red eliminates awkward reach, strain, and gripping associated with a traditional mouse or any other computer input device. Experience remarkably accurate cursor control at the touch of your fingers thanks to the uniquely designed and textured rollerbar. Available in both Wired and Wireles the RollerMouse Red is the new way to work. More precise cursor control comes with a lot less effort. In fact, according to a 2013 Harvard study, RollerMouse reduces muscle effort in the forearms by up to 20%, and lets you accomplish tasks with a completely neutral hand position.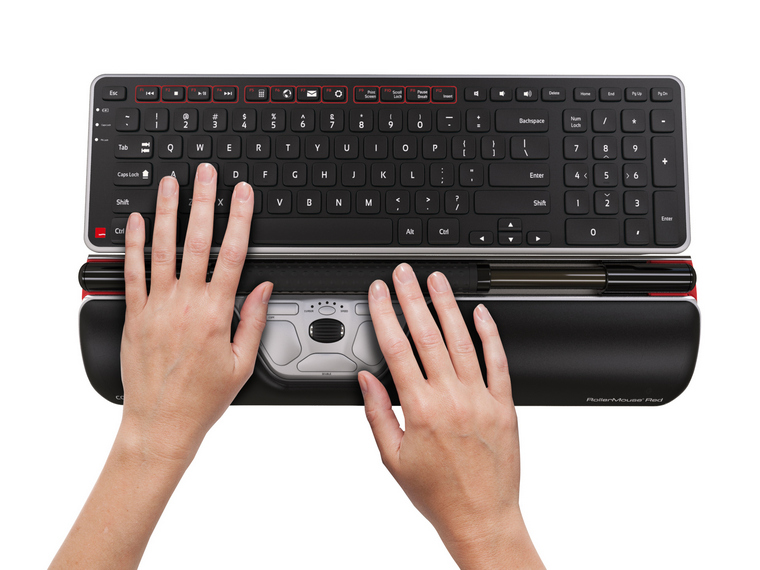 Find the product that is right for you. Select up to 4 products to compare.